We are incredibly lucky,  because we have so many trips coming up that it is difficult to focus on just one. In a later post, we will get into the twists and turns of planning our Alaska family vacation and I will begin to illuminate you on my trip with my soon-to-be-high-school-graduate niece to … Italy. So stay tuned. I know you won't want to miss all the excitement.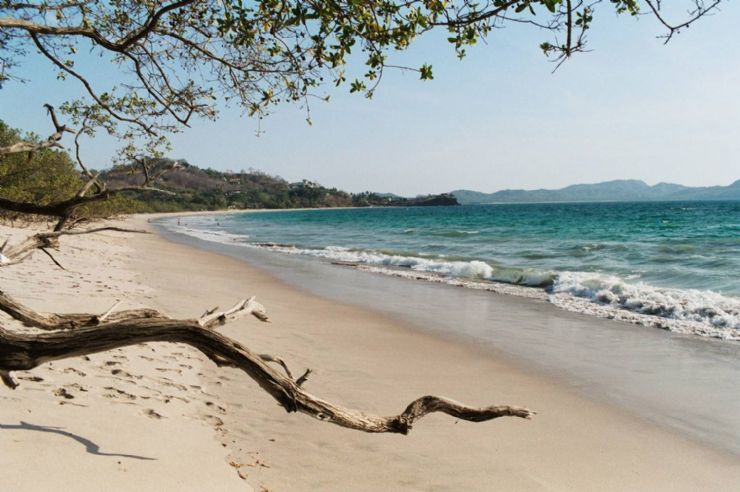 But for now, it's less than a month from our first trip: Costa Rica, here we come again. Our incredibly hospitable friends Karl and Guiselle are graciously allowing us to stay with them again. Now they live in Playa Flamingo, so the sites will be different. It is the hottest area of the country,  but it's also the beach, so I'm sure we will be fine. Steven will definitely be "working," (no, really, he will) – seriously I will be working, we are going to Costa Rica to get away from the miserable Chicago weather – and I hope to have a paying project or two myself. So far, we have only had a dusting of snow followed by days warm enough to melt it all. Yay! But we know that cannot last, so we are grateful to be thinking of the tropics.
Even if I am working, I will be pursuing scuba certification in the mornings with Rocket Frog Divers. We may have mentioned that Steven is certified and that I gave it a shot in Hawaii, but this time I think the water will be plenty warm and I will be doing the full course including classwork and pool work. I am determined to get it done, seasickness be damned. We haven't planned much beyond that, but who cares. We may do a cave tour, we may see some sea turtles, we may walk on the beach and enjoy the sun. We will definitely be relaxing with friends. Maybe I will even be brace enough to try out my very limited Spanish.
Steven will have his own challenge. While I am used to spending vacations through the kindness of friends, he is more of a hotel guy. We'll see how long he lasts sharing a space with three other humans (and some cats) Cats!!! No one said anything about Cats!. If it weren't for all the other trips we have coming up (and friends, family, and dog), I would probably rip up my return ticket. I guess, we'll see how the rest of this year goes before we make that drastic move. In the meantime, sun, sand, surf, and a cerveza are on the horizon.